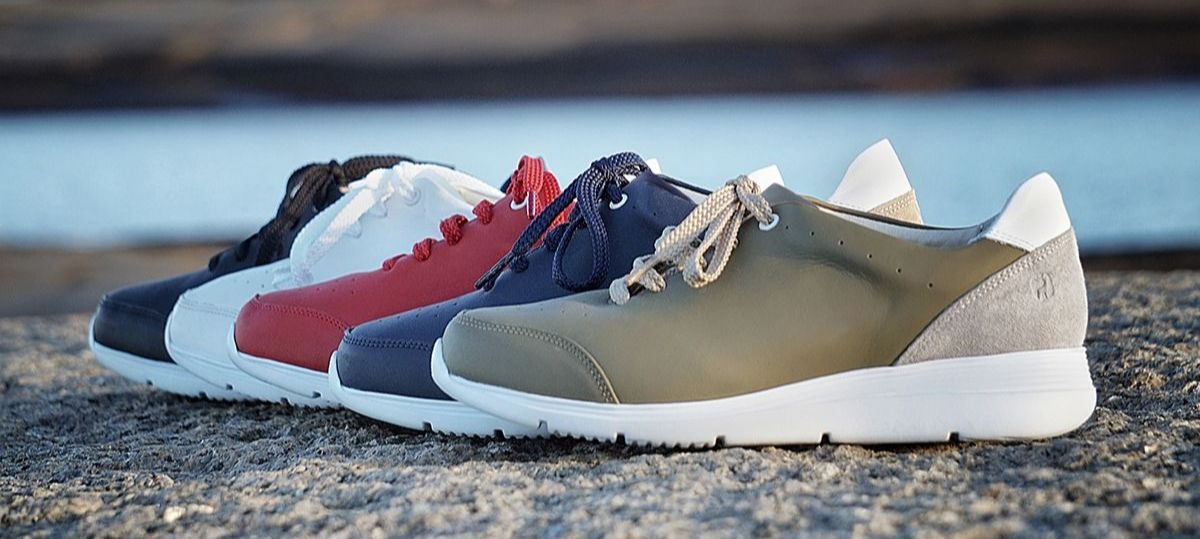 Shoe of the month, CF 19142! A new generation made on our popular last, Frida.
This newcomer has become our most sold sneaker only after one season and is available in five fresh colours.
This lace-up sneaker has a light EVA sole, leather lining and, of course, removable footbeds. CF 19142 is a comfortable, wide and generous, perfect spring/summer sneaker! We keep stock of two colours, Navy and White.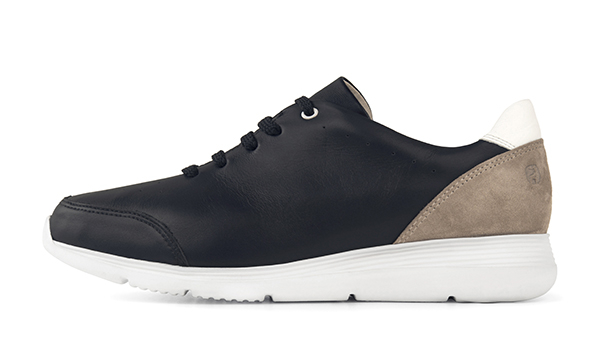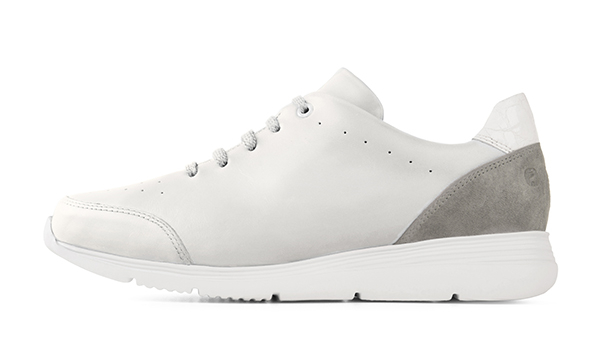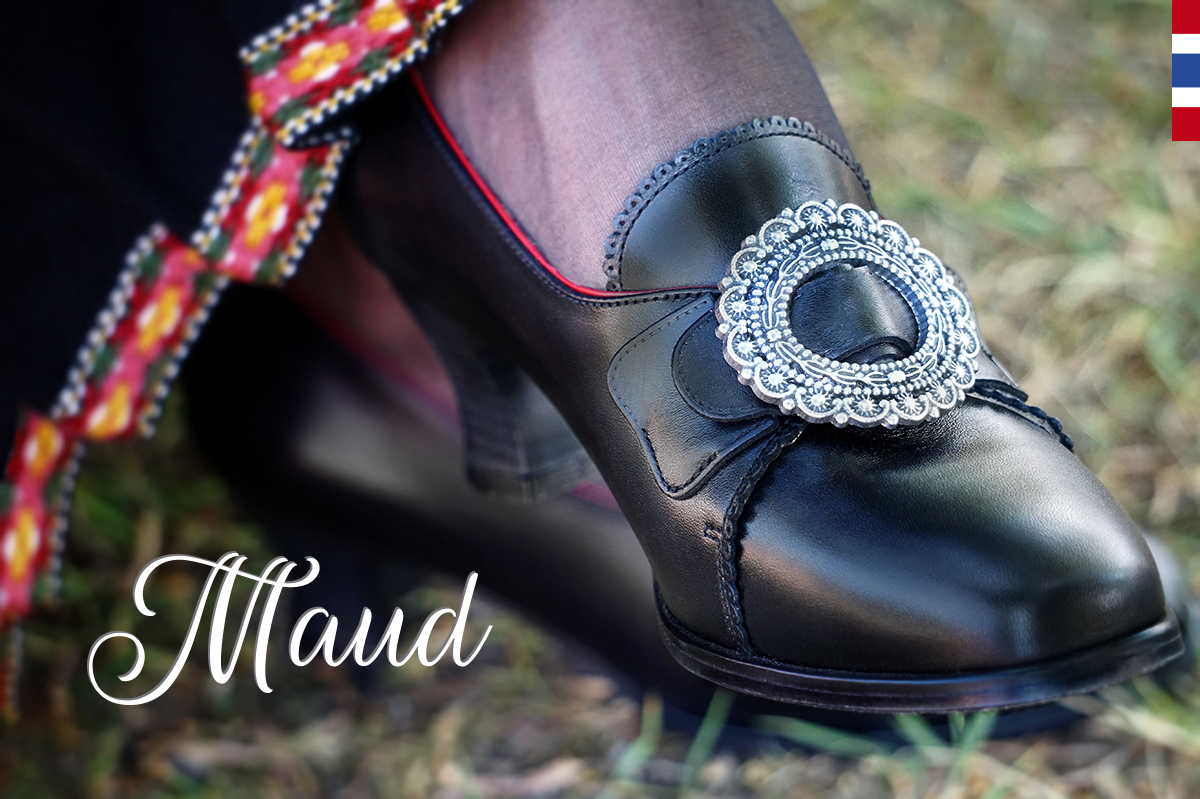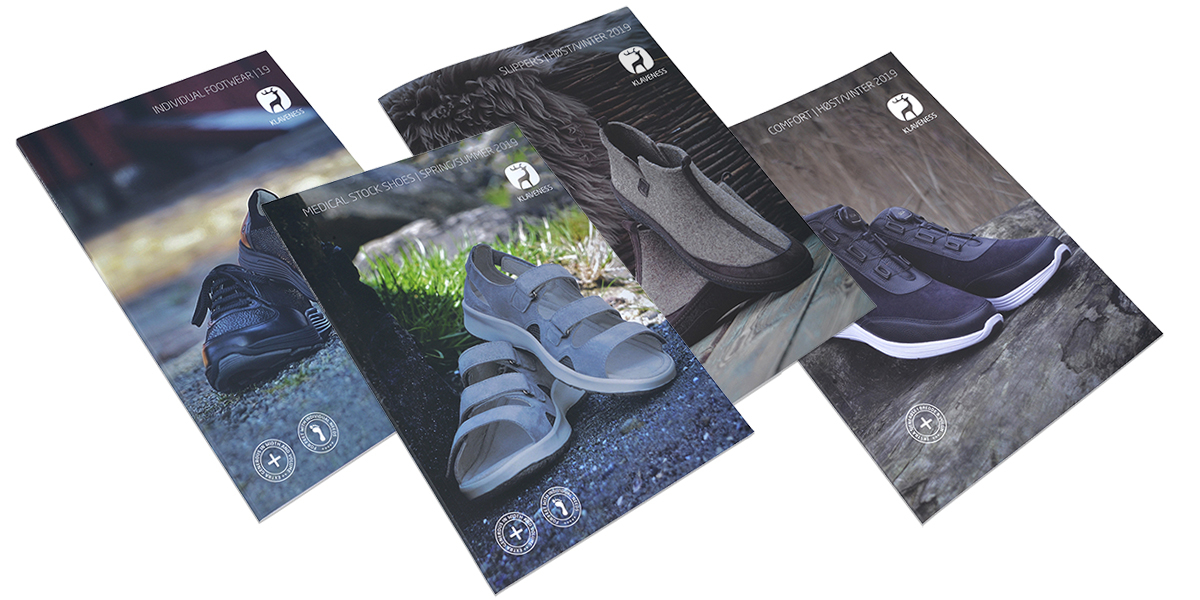 You can find the newest additions to our Individual Footwear collection in the 2019 catalogue. We have chosen some of our bestselling styles, with beneficial features.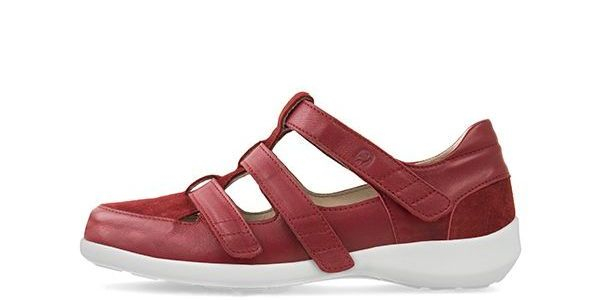 FM 1045
Ortho sandal with 3 extra long cut-to-length velcro straps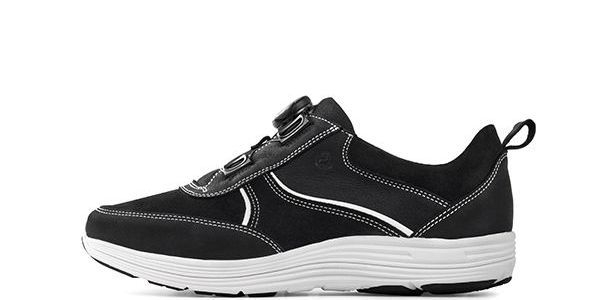 FM 19140
Ortho sneaker with Boa® Fit System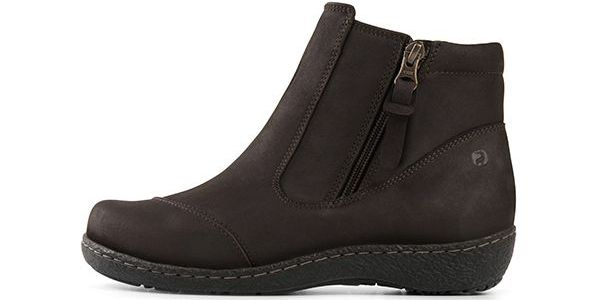 FM 1039
Lisa Extra low boot featuring double zipper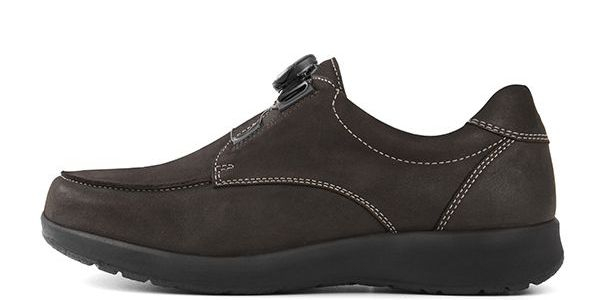 FM 1497
Jo men style with Boa Fit System

We are also introducing a new sole track from Vibram. This sole is lightweight and suitable for indoor use, as well as in all-around use.
Please check out the Vibram Newflex sole on page 91. On the last page, we also present an overview of colours and materials available.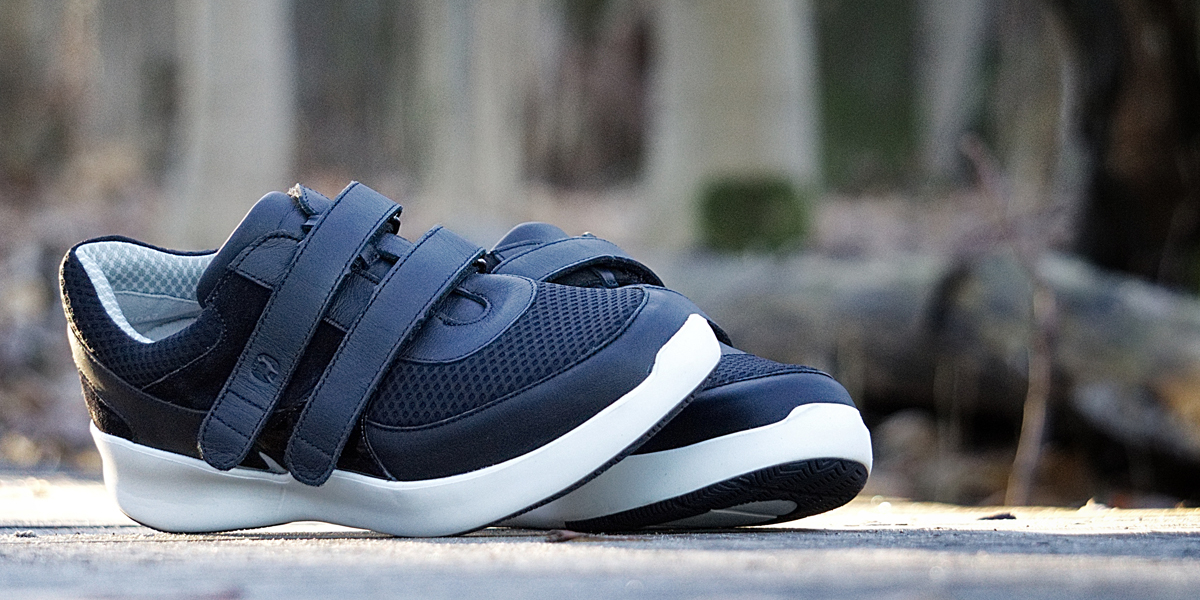 Our new styles ME 1047 and ME 1048 are made on our completely new Sporty last, which takes Klaveness sneakers into an even more sporty direction. Fresh and modern styles, with a young twist and a splash of sophisticated colours. These sneakers look as good with Velcros or Lacing, either two has a convenient way to make a difference to your day by saving you valuable time! And of course, help out donning and doffing when easiness is a demand.
New last design hugs the heel with tight support and keeps the feet better protected from shear-forces and abrasion with an incredibly soft lining. 



They have a lightweight sole which makes this sneaker most likely to weigh less than a smartphone! Design of this sole targets the goal to ensure normal gait with a rounded heel and good rocker. Rubber track finishes this meticulously designed article and gives you traction when needed.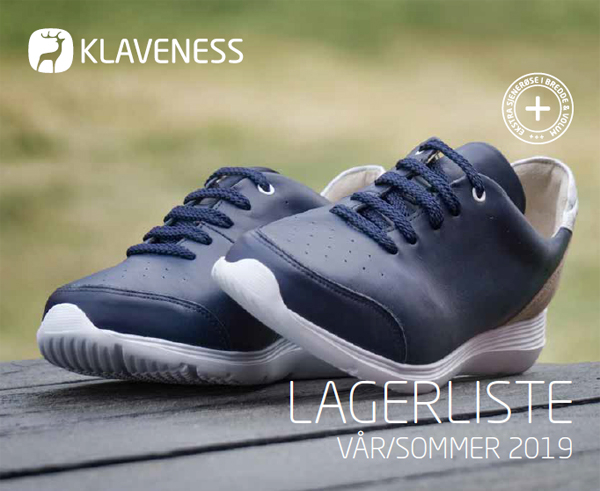 We keep stock of our most sold styles. Take a look at our stocklist here!
Call Customer Service today or log-in to our webpage to check availability.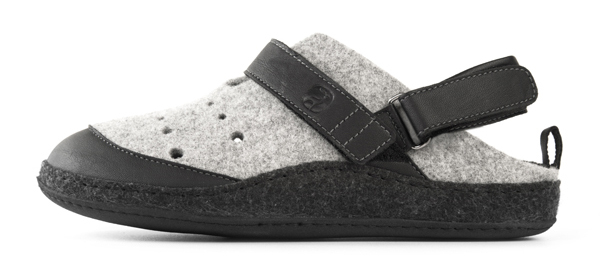 This style is a unisex indoor slipper that is designed to protect diabetic feet.
ME 1040 has a removable and adjustable back strap which guarantees safety fastening. New Tohveli last is foot shaped and it has a generous toe box.
These slippers have removable footbeds that can be easily replaced with individual foot orthotics and they are made of breathable organic felt.

ME 1040
268-007 Black artificial leather-Grey wool felt
Last: Tohveli | Width: L
Size range: 35-47
Sole: Thermofelt, Rubber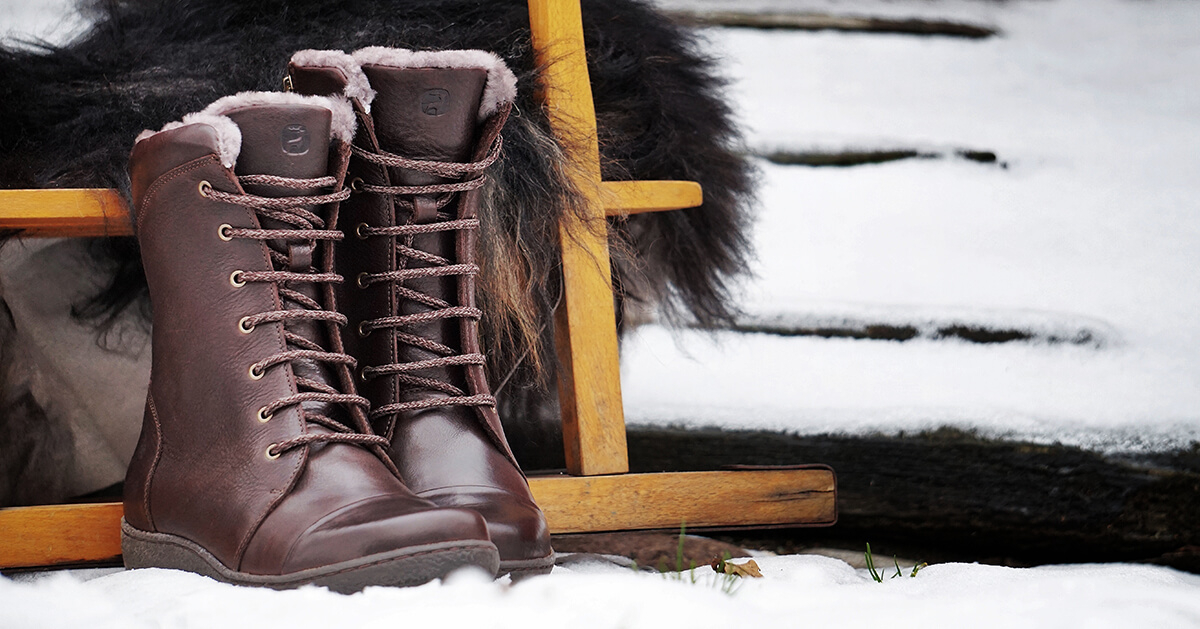 We proudly launched CF 18621 this season and this Lisa last boot is now in Comfort stock collection.
This style, with a waxed leather upper and a warm wool felt lining, is just perfect for the cold days. It combines a practical zipper with a lace-up solution. The rubber outer sole is perfect for cold and slippery winter weather.
Winter is officially here, just as Christmas is approaching. Do you want to build a snowman? Could be a good suggestion for the Christmas holidays! But only if you have a good pair of boots to wear...
We would like to introduce our own version of the classic "heritage" boot: ME 1038 on Ortho last, for women, and ME 1408 on Thor last, for men.
These boots have laces to adjust the fit and zippers on the sides for an easy put on and take off. Both styles have a warm felt lining, bellows tongue and a good grip sole, all qualities that make these your perfect boots for building a snowman!

ME 1038, for women
383 Dark brown waxed leather
Last: Ortho | Width: L
Size range: 2-9
Lining: Felt
Sole: Rubber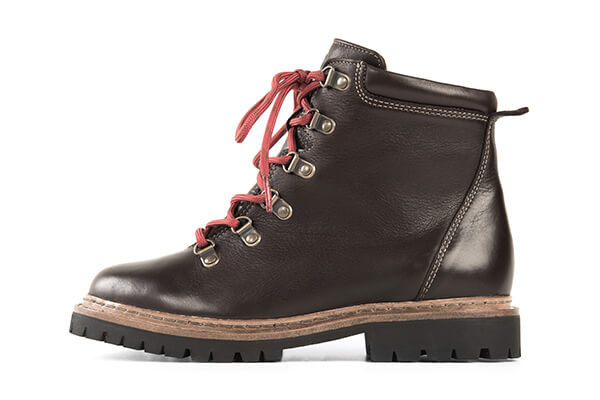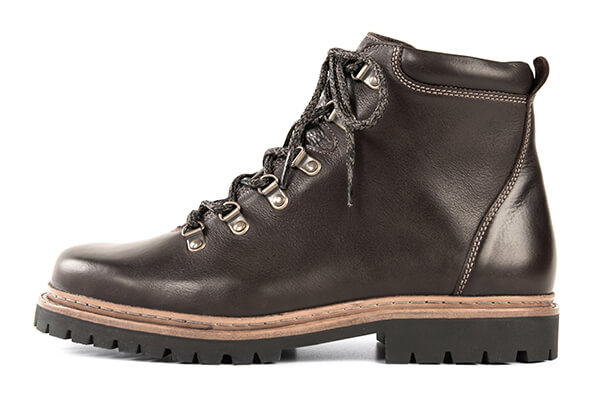 ME 1408, for men
383 Dark brown waxed leather
Last: Thor | Width: N
Size range: 40-48
Lining: Felt
Sole: Rubber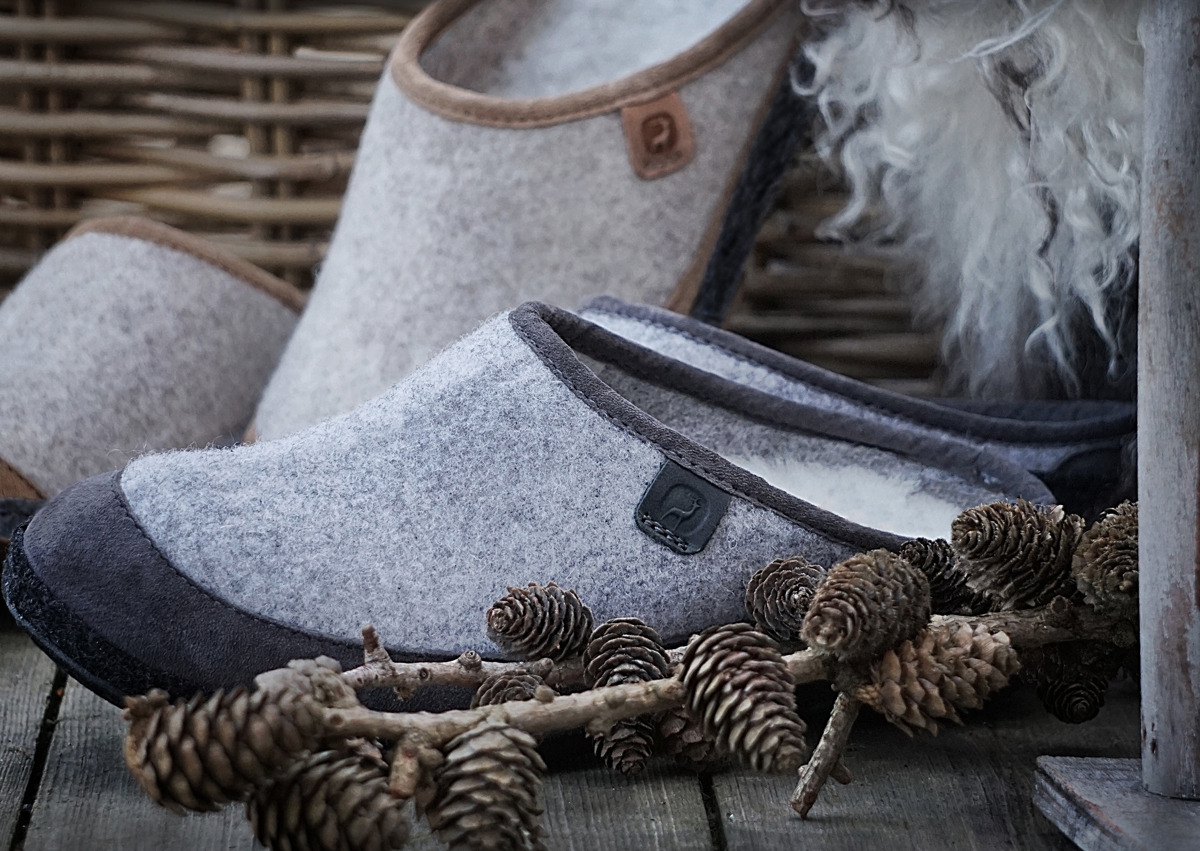 Do your feet tend to freeze during cold November days?
Perhaps our comfortable indoor slipper can solve your problem!
CF 0092 is the newest style within our Klaveness slipper collection. This comfortable slipper in wool felt has a stable, thermofelt outersole with rubber track, and has a practical leather reinforcement on the toe cap. This popular style also has real sheepskin as innersole, which keeps your feet warm and comfortable. Available in light beige and in light grey.

Klaveness slipper – perfect for a cold November day!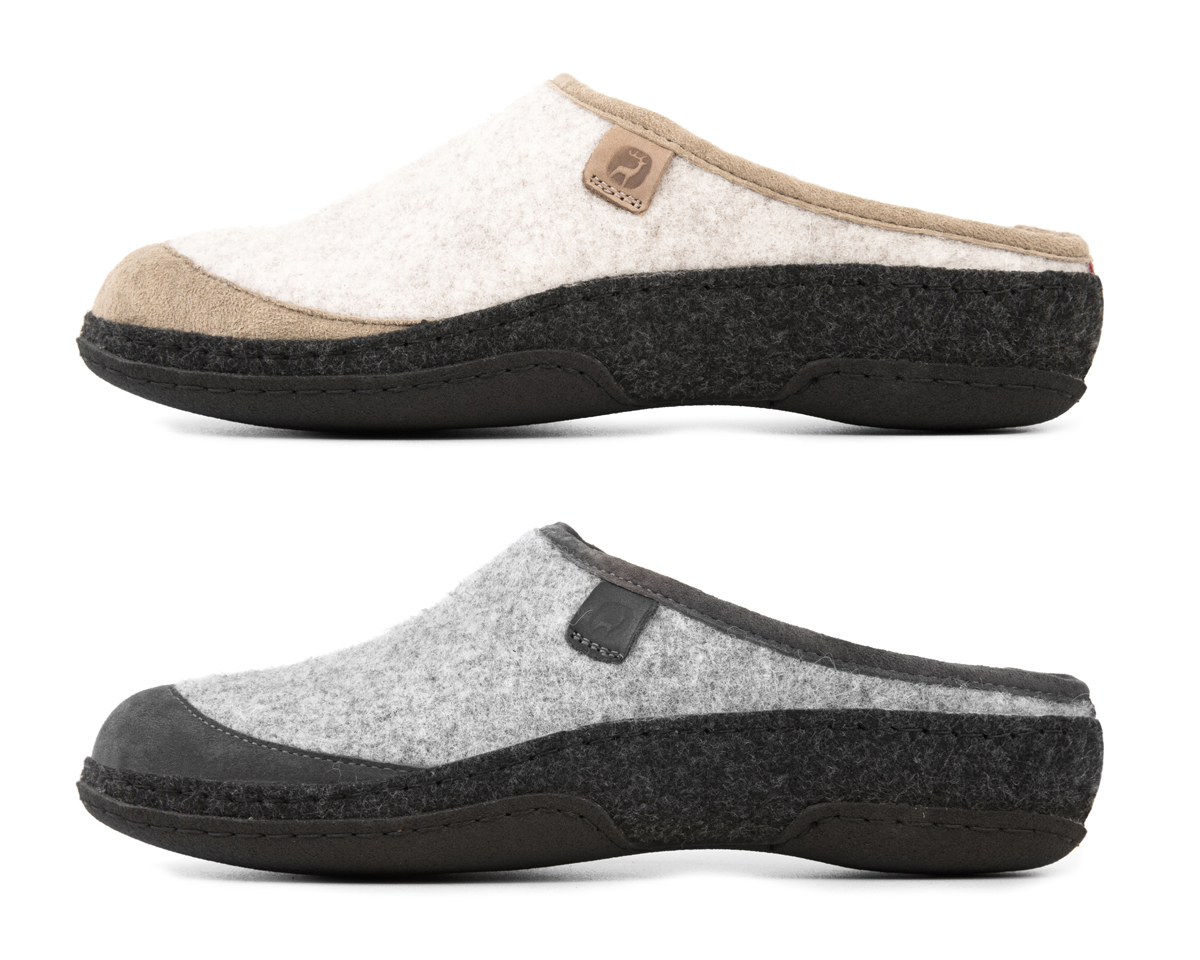 CF 0092
002-477 Light beige
007-737 Light grey
Upper: Wool felt, Pig velour
Sole: Thermofelt, Rubber
Size range: 35-46
Available in both, Medical Stock Shoes and Individual Footwear collections, check our selection of styles with good qualities for the autumn weather.
These styles also feature The Boa® System:

One dial, handily placed on the top centre tongue for micro-adjustability and easy on-off
Strong laces
Low-friction guides for a smooth, uniform closure
Look into our NEW STYLES equipped with Boa and bellows tongue.

MSS, FOR MEN
ME1497
212 Black waxed nubuck
Last: Jo | Width: N
Fastening: Boa
Size range: 39-47
Lining: Textile, Waterproof SympaTex
Sole: PU, Rubber
For extra volume, it includes a 3 mm removable extra fitting insole placed under the footbed.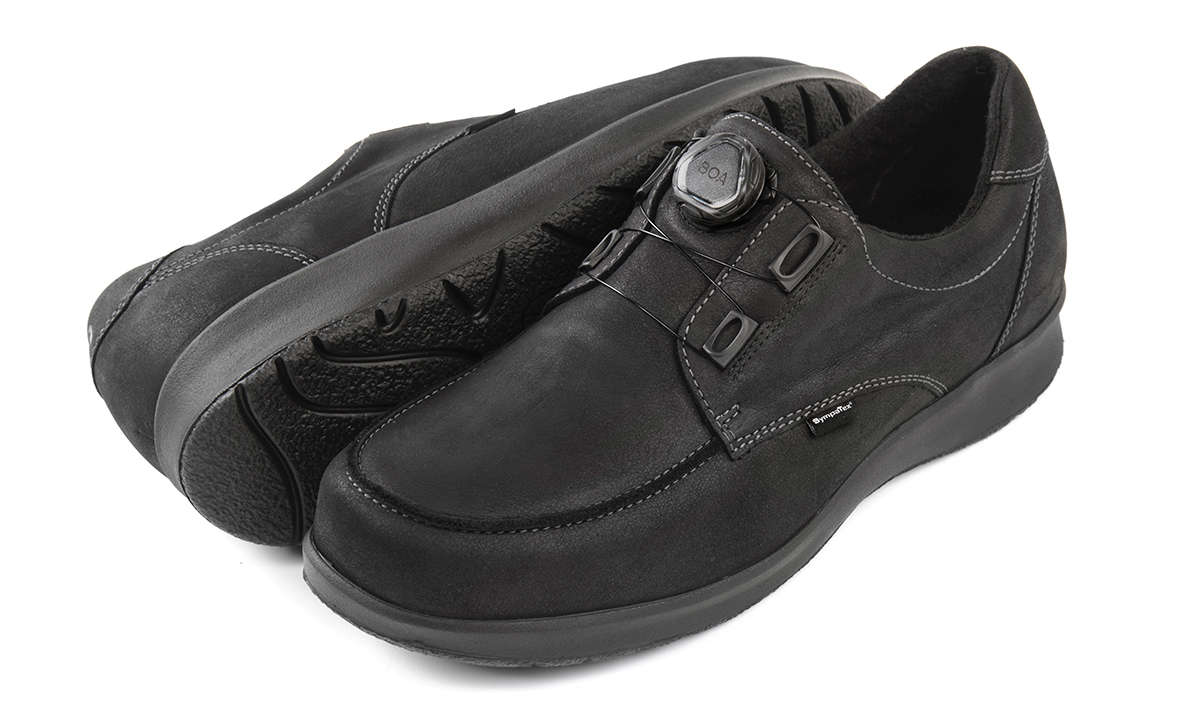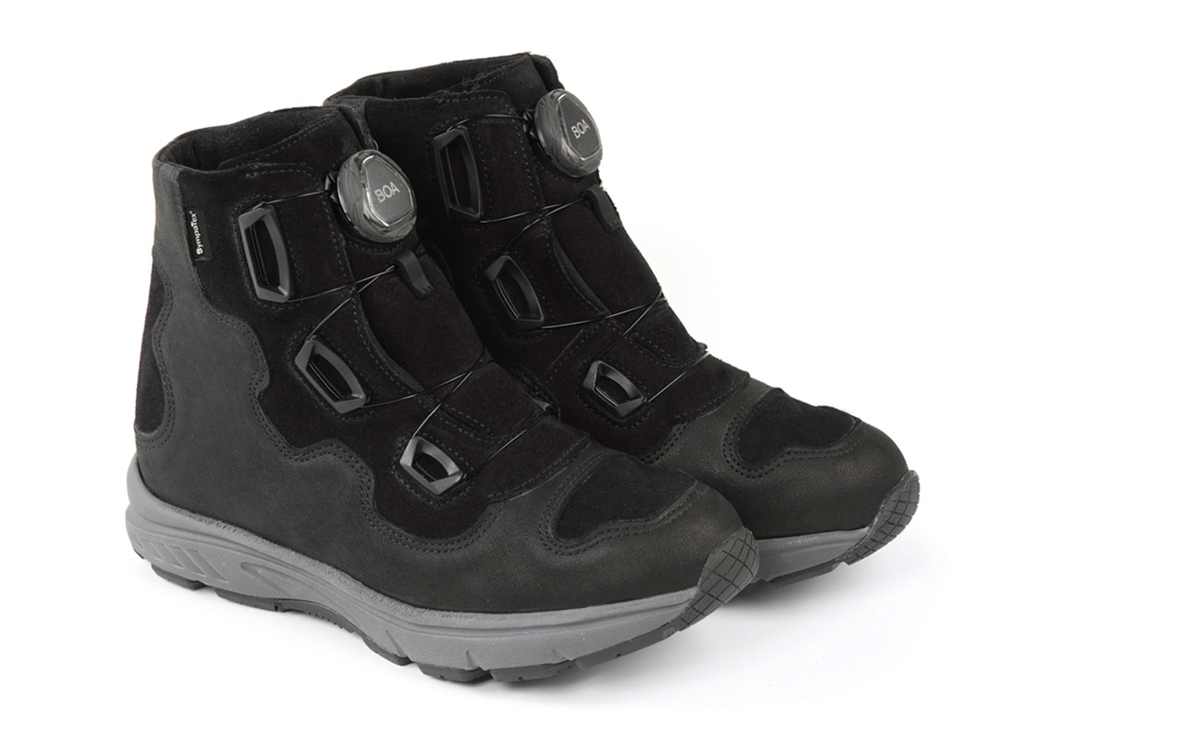 MSS, FOR CHILDREN
ME9366
212-208 Black waxed nubuck, Split velour
Last: Racer | Width: J
Fastening: Boa
Size range: 30-40
Lining: Textile, Waterproof SympaTex
Sole: EVA, Rubber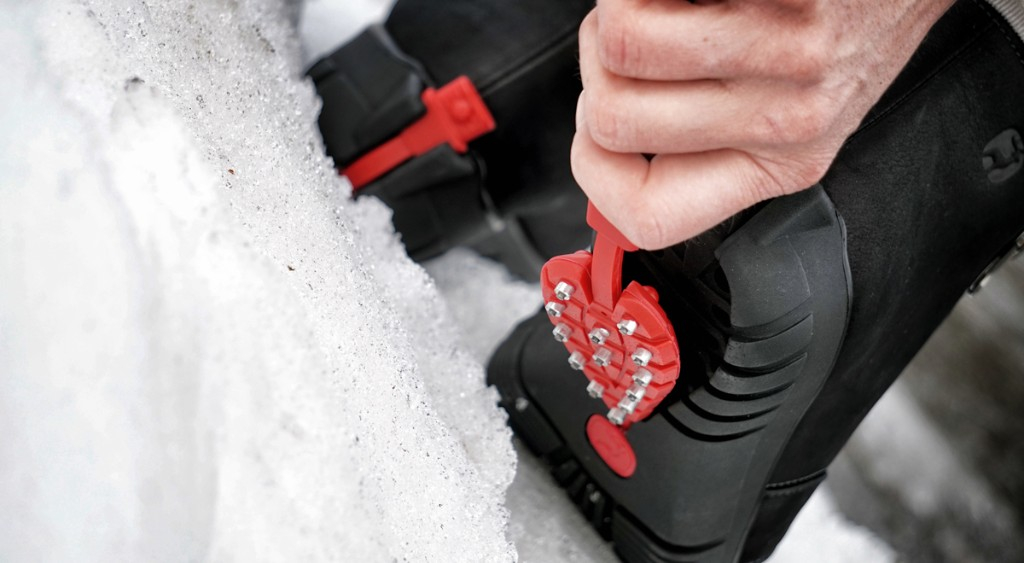 Ice and snow can cause slippery situations during winter. A well-known solution is wearing ice-tracks, but these are not allowed inside shops as they damage the floor with their spikes.
Klaveness has therefore developed a patented reversible and twistable ice sole, which can hinge under the sole and lock at the rear. This makes it easy to change from ice track to normal shoe sole, without using tools.
You can get this Ice Sole applied in two styles for women – CF15621 and CF18610 –, and for men – in CF15803.
All available in stock!


CF15621 and CF18610, FOR WOMEN


CF15803, FOR MEN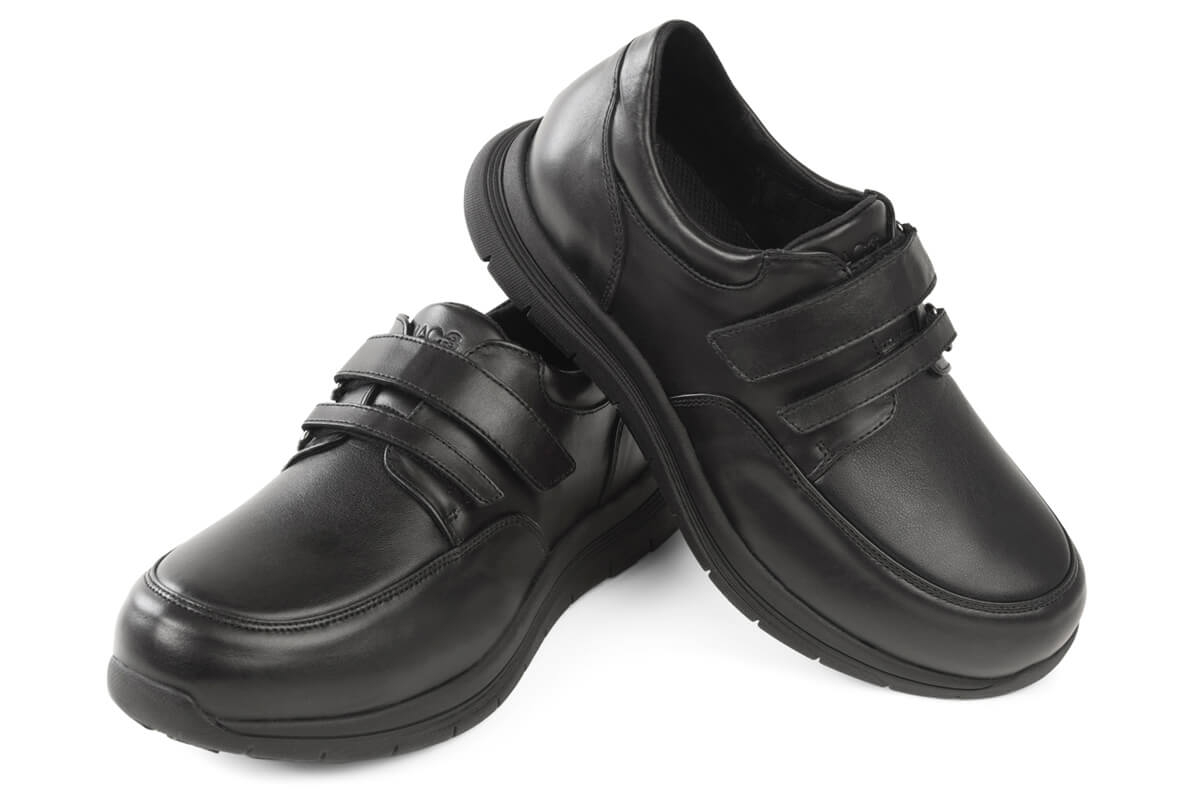 When the leaves start to cover the ground it is time for a good pair of walking shoes that prioritize your comfort and simultaneously improve your posture.
Let us introduce Optima ME C3D to you.
This new stock style is based on last Mac3 which stabilizes your foot with each step you take. The semi-rigid midsole together with the spring system improves the movement by inducing a mechanical rolling motion that redistributes plantar pressure. 
Limitations of the seams avoid risks of rubbing, injury and provide a total comfort. 
The spring system on Mac3 last is a propulsive synthetic fibre internal insert that induces a mechanical rolling motion with each step. It reduces pressure and enhances performance as it also reactivates the gluteus medius muscle which gives you an improved posture while walking. 

The Heritage Welt is exclusive for these two new styles.
"Heritage" is a total concept. It combines the Dark Brown Waxed Leather upper (383) and the SE23 sole - with the Heritage Welt.
All standard soles for the Ortho or Thor lasts are of course available.

Heritage welt

Standard welt